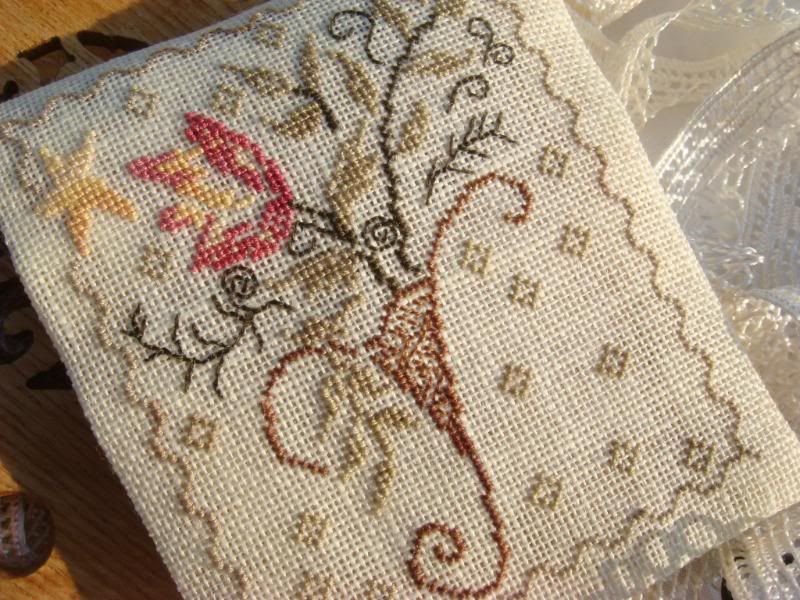 'My Gift to You' I have adapted it a little as I wanted to make a small stitchers pocket. I have stitched it 1/1 on 28ct linen and I used the recommended thread colours and all the finishing I did by hand as it was too small for me to use the sewing machine.
This is the back of the pocket and I used the background pattern of the design and changed the outer border slightly.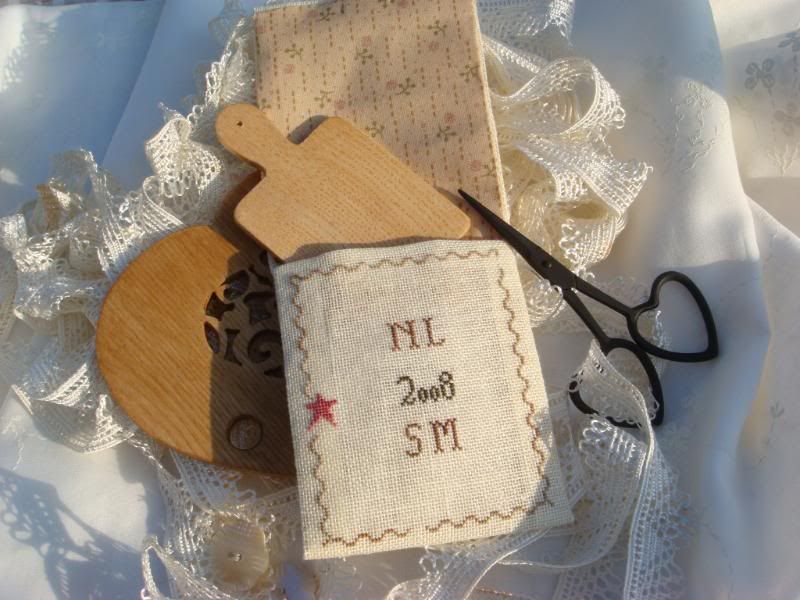 This is the inside of the pocket where I added intials and the year of the exchange this was for, again I adapted the outer border a little. Its lined with a pretty MODA fabric I had in my stash.